The new 2014 GED Test developed by Pearson/GED Testing Service is off and..trying to run!
GED Testing Service released its unofficial GED 2014 results reporting that there was a total of 248,000 test takers in 2014 using the new GED testing standard - a significant drop from figures reported in 2013 and 2012, which totaled 540,000 and 400,000 test takers respectively.
Still, they say, it's no surprise - a look at each prior transition to a new test series (in 2002, 1988 and 1978) shows a similar drop and post-launch recovery. While true, what isn't clear is how the change in the broader landscape for gaining a GED credential in the U.S. will shake out over time. Roughly 700,000 people historically reach for their high school equivalency credential each year - but with privatization of the GED test and big competitors entering the market like CTB/McGraw-Hill and ETS, there are now three privately run tests recognized in the U.S. (the GED, HiSET and TASC), and the landscape is quickly changing.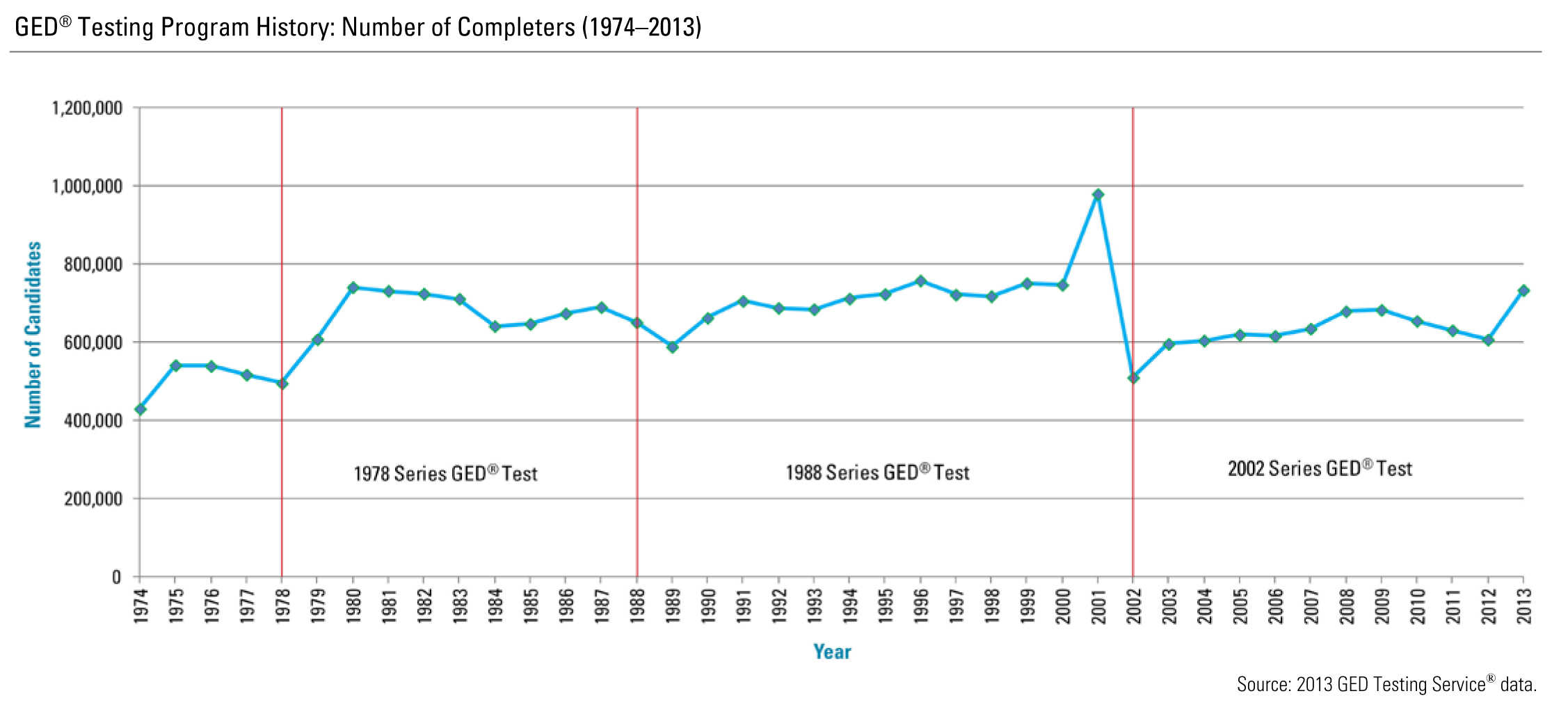 Release of the oOfficial 2014 GED test results are expected to be released in mid-February 2015.